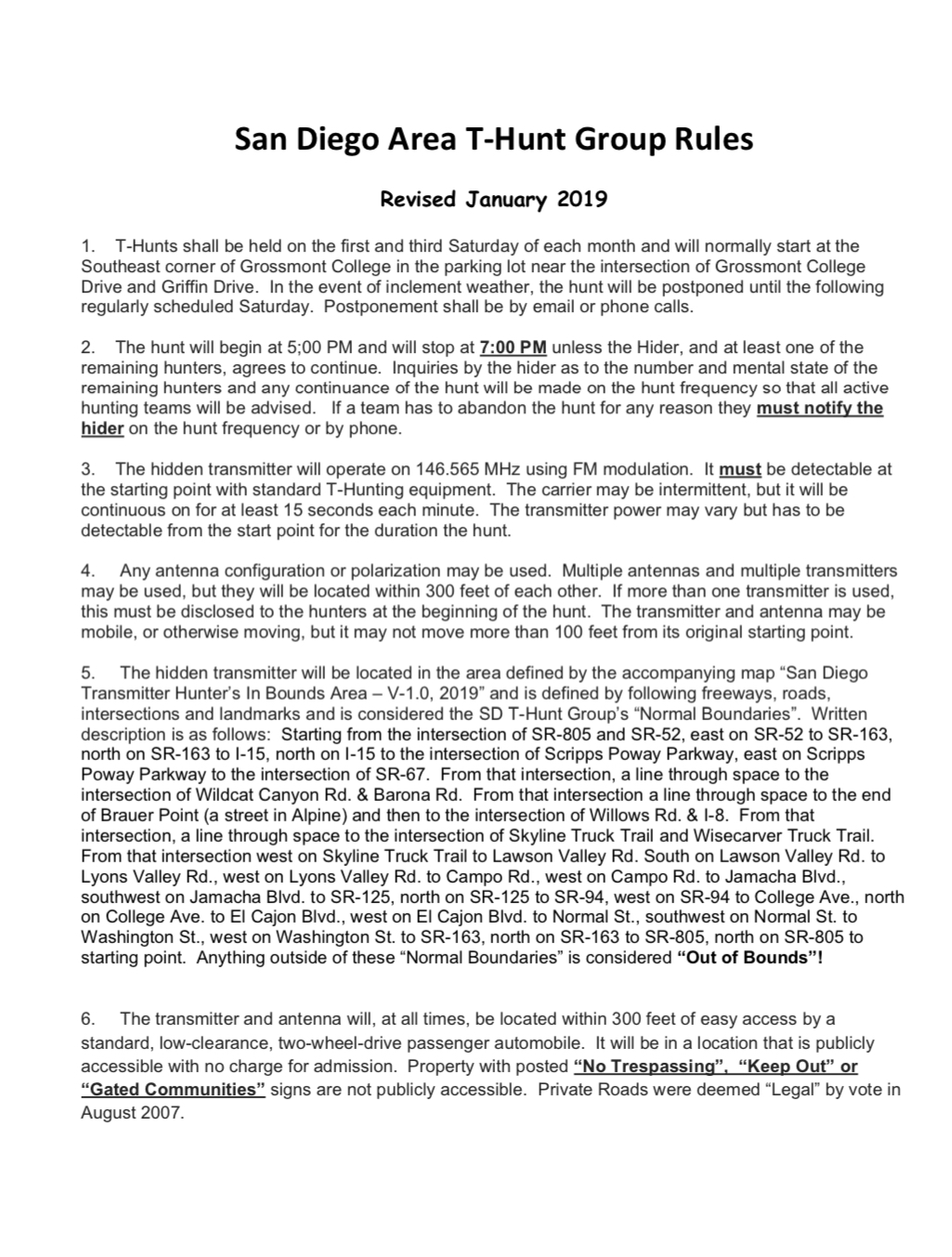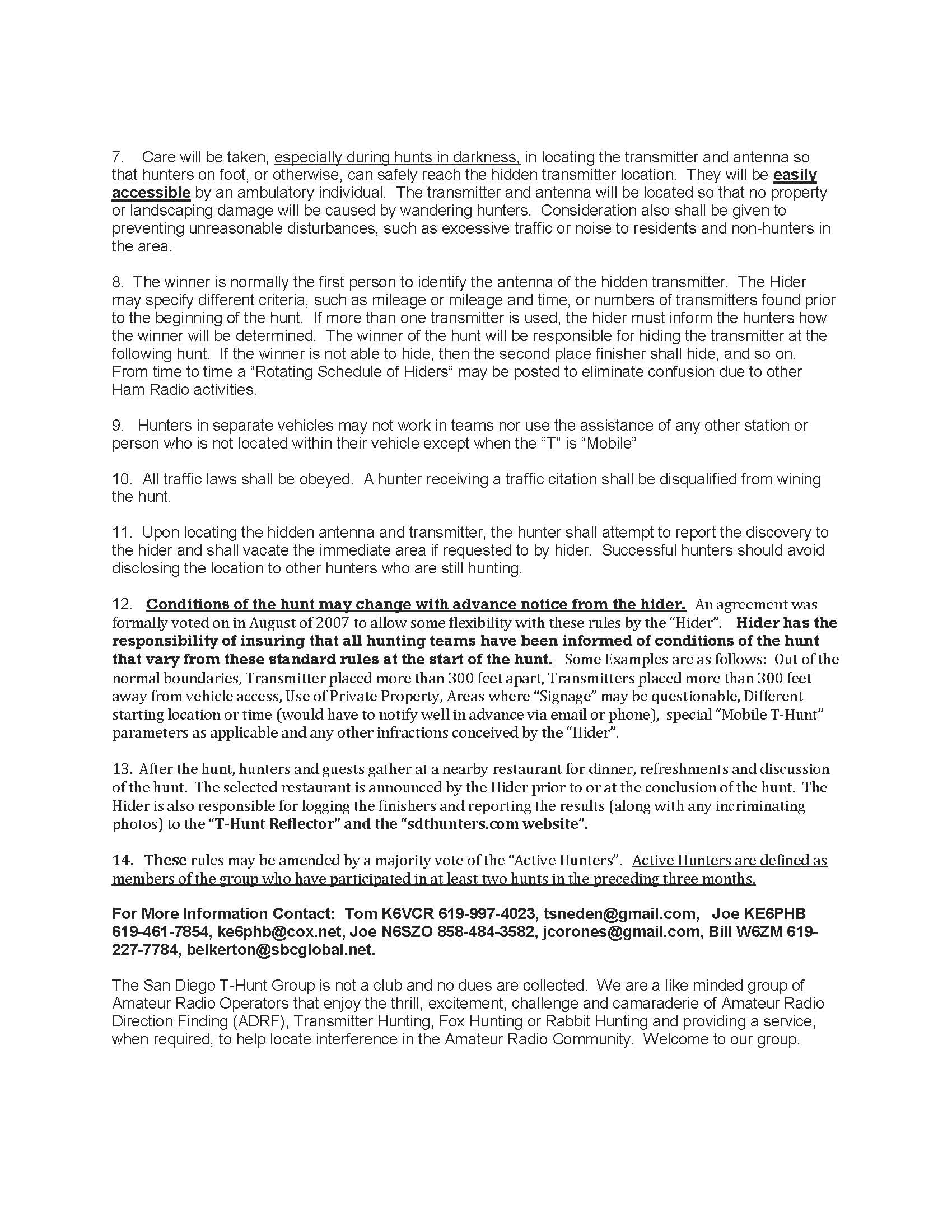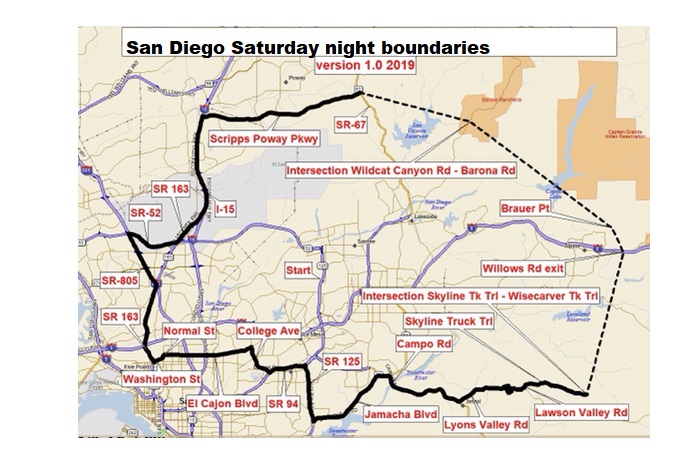 The San Diego T-Hunt Group hunts and hides in San Diego County. 
The San Diego hunts are the first and third Saturdays of the month at Grossmont College Parking lot. Start time is 5:00 PM and the hunt runs until 7:00 PM. We try to get there earlier to chat before the start of the hunt.
There is also a County wide hunt that takes place on the 5th Saturday of the month. This hunt is usually an all day hunt that starts about 10:00 in the morning. The county wide hunt typically runs until about 5:00 PM. The starting location is at Montgomery Gibbs Executive Airport in Kearny Mesa. The boundaries are anywhere in San Diego county.
After the hunt we meet at a restaurant to enjoy good food and comradeship and joke about how well or bad the hunt went. Unlike the LA hunts, the San Diego hunts are timed hunts rather than mileage hunts. So first to arrive or find all the transmitters rather than lowest mileage is the winner. 
We encourage ride-alongs if you would like to see what transmitter hunting is about. Please arrange your ride along prior to the hunt by calling any of these hunters: Tom Sneden, K6VCR 619_997_4023  [] Joe Loughlin, KE6PHB 619_403_3149  Joe Corones, N6SZO 858_603_5545  []   Bill Elkerton, W6ZM 619_425_4500   []   Greg Gibbs, KI6RXX 760_583_9668